Zoey Monroe is a dick-starved starlet with an unstoppable body, and an ability to squirt over and over again from cumming so hard, to do? Well, one thing she can do is go out every night on the prowl for random cock. Or she can put her talents to good use and go into adult entertainment. That's what blonde knockout Zoe Monroe did. Originally from Detroit, Michigan, she stepped up to porn from exotic dancing. When she was 20 years old, she met porn legend Lexi Belle, who was brought into Zoe's strip joint as a featured dancer for a night. They hit it off right away, and Lexi knew that Zoe Monroe could go far in porn.
She put her in touch with the right people, and before long, Zoe was in California shooting tons of porno scenes for all of your favorite sites with all of your favorite porn stars. She's a petite blonde with fun little B-cup tits and the face of an angel. An insatiable bisexual who was already into lots of wild and kinky sex, she launched directly into deep anal drillings, rim jobs, hard lesbian flicks, and crazy orgies. Obviously, her superpower to squirt buckets of girl-cum has also been featured in many a fine porno.
Website:
Twitter: https://twitter.com/zoeyssweettea
Find more at: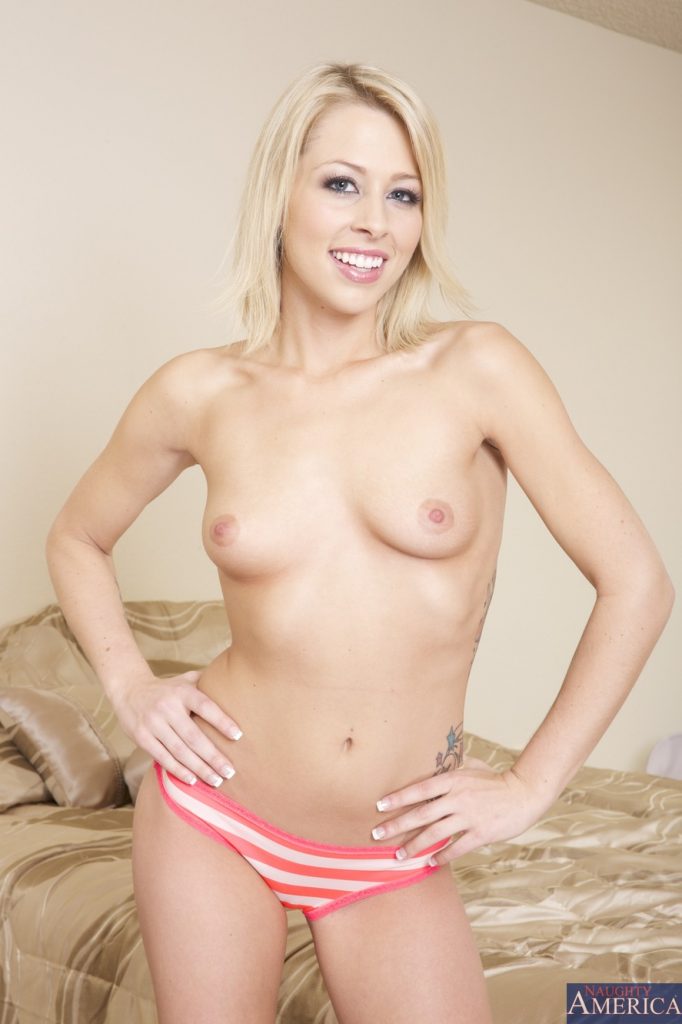 Back to Main Playful Bunny Page!