Vanilla Deville is 50% Polish, 50% French, and 100% down to fuck. Hailing from Detroit, Michigan, she was born in 1970. A hardcore trendsetter, she started her own dirty website in 1999. That's 1999, people. Back then, most of us were still jacking it to magazines or the lingerie section of the Sears catalog. Vanilla is a striking raven-haired lady with massive fun-bags that she's built up through surgery to an impressive E size. She's got classic, classy looks, and the air of a real lady; this contradiction makes her deprived passion for getting railed even more attractive.
Although she has her own corner of the web to strut around, she prefers to do web shows and make her own content, but that doesn't mean she hasn't gotten dirty for all of your fave studios and sites. She's worked with everyone from Playboy to Brazzers. Vanilla's an authentic and proud bisexual so she's jumped at the chance to eat some cunt and push some starlet's face into her own hungry pussy in dozens of hot lesbian films. Now that she's in her 40s, looking as good as ever, you're most likely to see her doing her thing in MILF movies.
Website:
Twitter:
Find more at: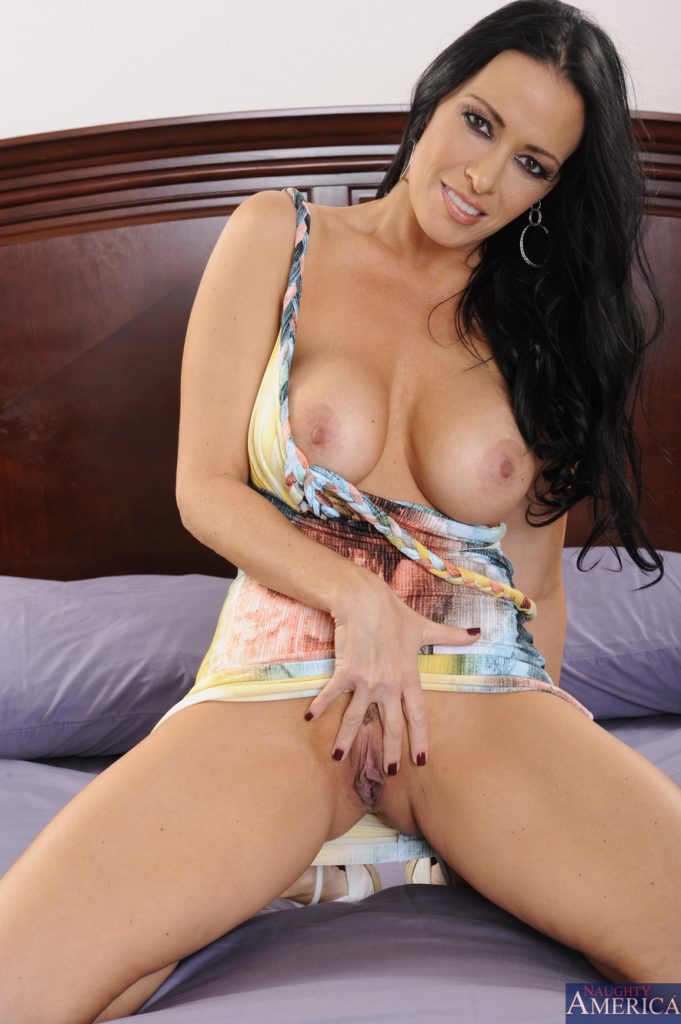 Back to Main Playful Bunny Page!