Trinity St. Clair is one of the latest sensations of nubile sluttiness to bring you to a standing ovation, while your dick sings praises and your heart melts down to your balls. Trinity St Clair is the girl, and while her name sounds religious, the only thing holy about this babe is her three awesome fuck holes.
She's a California dream from an Italian-American background. Growing up, she was always the super-cute flirt who could make men and women of any age blush and cream themselves on the spot. At age 20, she started shooting her first porn scenes. She started with solo masturbation scenes, spreading her amazingly delicate pussy lips and working her deft fingers there until she was gushing with bliss; however, within only a few months, this kinky little kitten's ridonkulously tight ass was taking big bones. Trinity is as hot as a day in Hell in mid-July, with tanned skin, a huge open-mouthed smile, pointed, hornet-sting tits that really perk out, and an ass you would love to have served up on a silver platter to feast on all day and night.
She loves French-kissing her girlfriends, on the mouth and up the cooter, as well as getting tongue-deep in girly ass. When it comes to swallowing big dick, she never shies away from those thick pipes, if only to grease them up before sliding them up her twat and ass.
Website:
Twitter: https://twitter.com/trinitystclair
Find more at: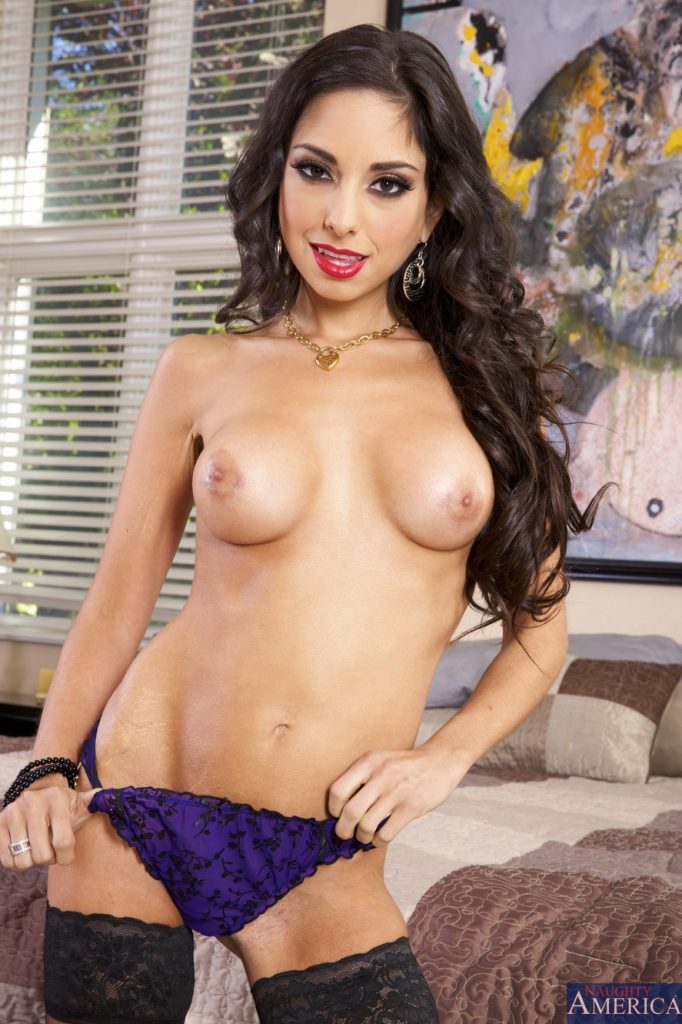 Back to Main Playful Bunny Page!