Sarah Jessie could be the poster girl for the free love revolution. She is a born and bred hippie, with some bona fide flower for parents. This uninhibited attitude towards the naked body, sharing with others, and all-out funky sex-a-thons is something Sarah inherited in spades. Even her pa was an underground fetish porn director, and her mom one of his stars. Sarah grew up a bit in Detroit, a bit in Australia, before eventually settling down in California. Her blonde hair, easygoing attitude, tight figure, bountiful boobs, and sweet ass caught the attention of some of Sin Valley's big wigs, and they courted her on to the porn set.
She was 29 when she shot her first scene, but already proved a pro with years of slutty practice. Sarah is also a tat man's dream, and she believes her body ink is part of her art. If you see the way she opens wide and slobbers on dick, or spreads open some vagina lips to face-massage those sweaty girl holes, you'd swear she was a renaissance artist. Once in a while, when the stars align and the moon is in the right house, Sarah bends over and offers up her asshole to the lucky fuck-mate she's working with. Other times, she just delivers some of the best cock-to-vag action you've ever seen. Sarah's had a solid career with close to 100 credits to her name, and gallons of cum spilled over the fantasy ideal of her body.
Website:
Twitter: https://twitter.com/sarahjessiexxx
Find more at: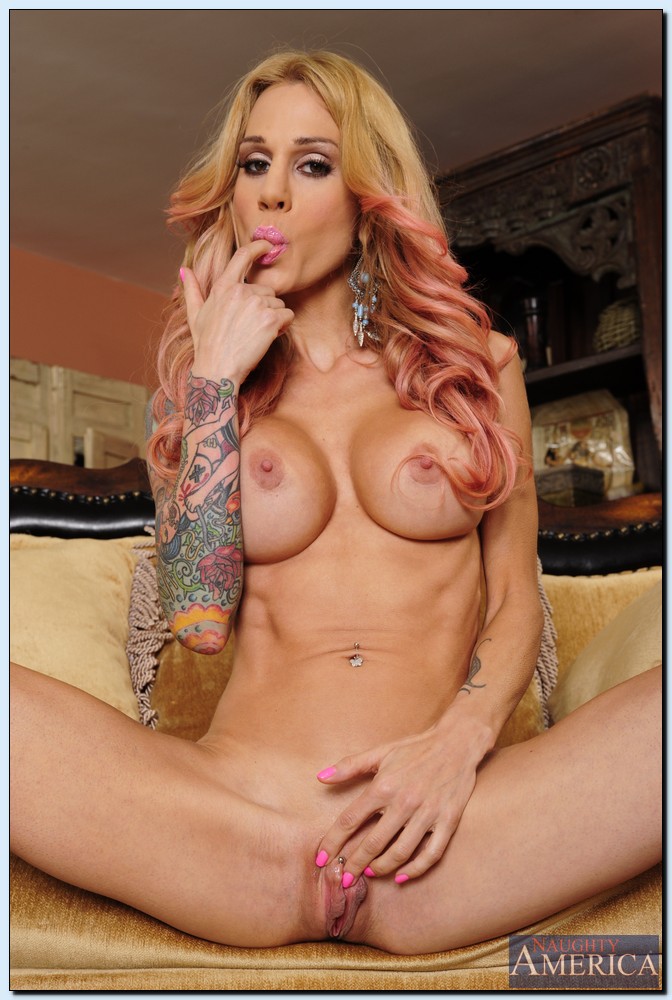 Back to Main Playful Bunny Page!