Sandee Westgate is a classic blonde beauty who has been popular in the porn industry for over a decade. She started modeling and dancing when she was just 18 years old. She knew early on that her good looks and incredible curves were the way to a man's heart and cock – which is exactly what she wanted. Her tagline is "Playboy model gone bad" because she started off as a men's mag model but then went on to do hardcore pornography, which is something magazines surprisingly frown at. She was even engaged to a photographer for the magazine! The magazine companies like their girls to stay just out of reach; when the models give it all away on film and become pornstars, they're too hardcore for the girlie mags! That's what happened to Sandee. She couldn't hold back anymore once she saw how much fun she could have.

Sandee says she has always had a wild streak. She has always loved attention and anything a bit taboo. In that way, she was made for the adult industry. How does a girl from Sacramento get from dancing in a gentleman's club to hanging out at the Playboy mansion to hardcore porn? Well, once she started modeling for magazines, she went on to enjoy some girl-on-girl action. She loved it so much that she wanted more. She and her husband Josh decided to shoot some porn of their own, and it was a big hit because everyone wondered what Sandee would look like getting fucked! Now she does hardcore but only with her hubby.
Website:
Twitter: https://twitter.com/sandeewestgatex
Find more at: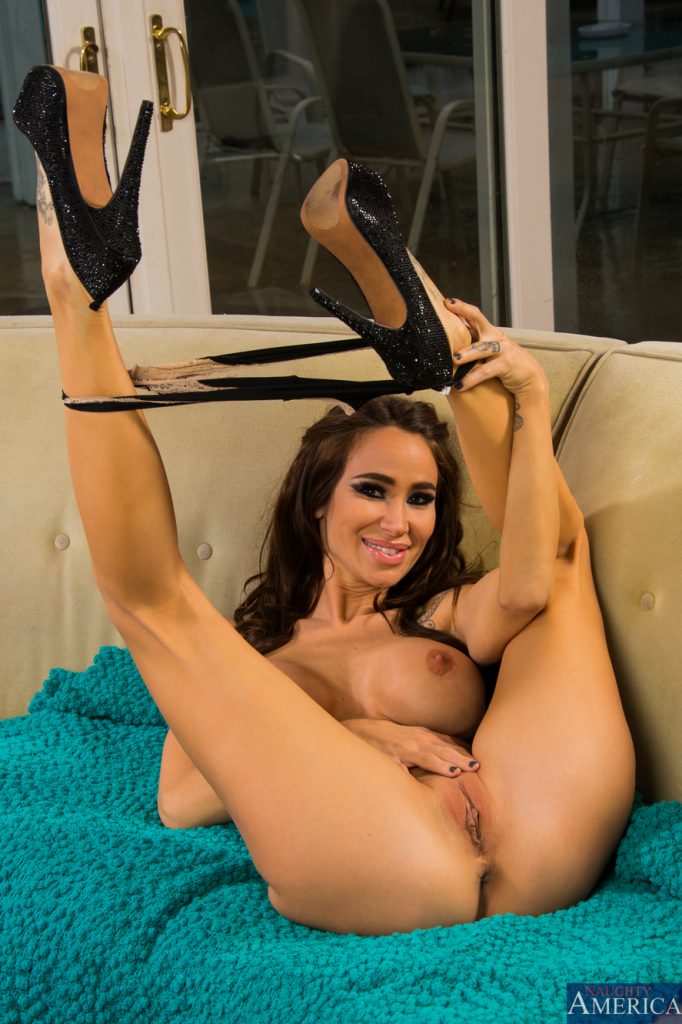 Back to Main Playful Bunny Page!