Roxy Reynolds is the sweetest piece of dark chocolate flesh… she'll give you a toothache before giving you a boner. She's an Ebony queen with an ass so fat, you could stack your porn DVDs on that booty when she's standing straight up. Roxy proves that black sluts truly are the freakiest when it comes to taming wild snake. She's not particular either, loving white meat and dark meat, and every other color dick equally. As long as she gets her hot shot of projectile jizz in her face, Roxy is one happy sista'.
Roxy comes from Philadelphia, the city of brotherly love, and don't we know how many brothers she's given her pussy loving to. She decided to get into porn after doing some modeling, realizing what a shame it was to show off her body without showing what it can do. And her body can do magic. Those luscious black lips make men's balls sing, and her tits are like two handfuls of heaven. Of course, we have to get back to Dat Ass! When she backs that thing up, you better get out of the way, because it is an absolute dick swallower. If you're ever lucky enough to get right in the line of fire with her ass, better lock in fully loaded, because an hour slamming heavies with Roxy is going to be a workout hotter and sweatier than a hot pepper eating contest in a sauna.
Website:
Twitter: https://twitter.com/roxyreynolds
Find more at: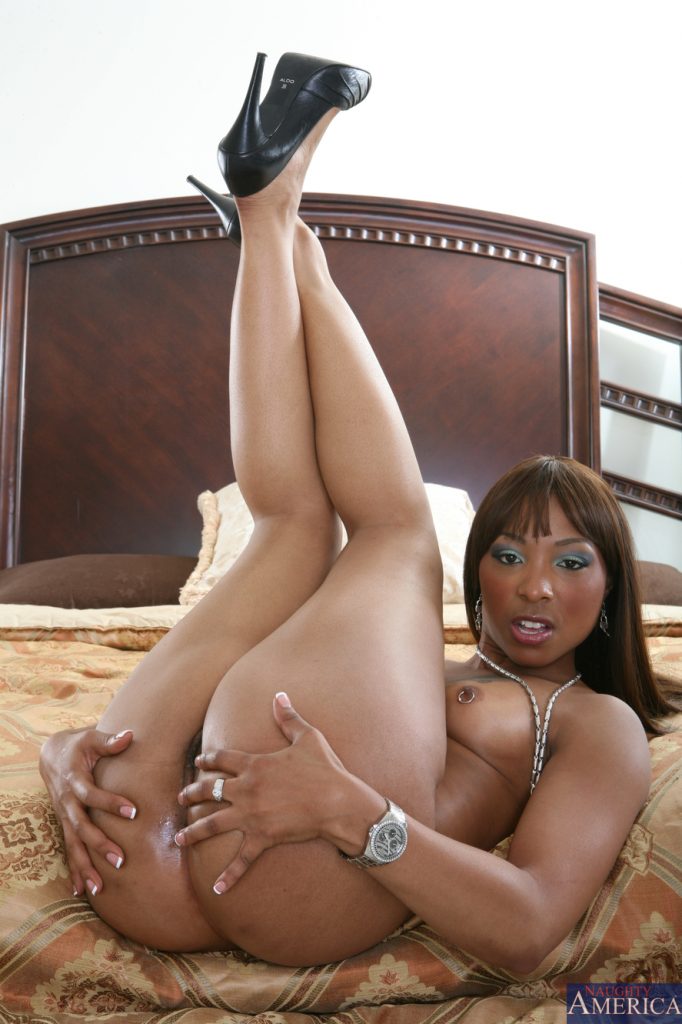 Back to Main Playful Bunny Page!