She may be an East Coast girl living in a West Coast world, but Romi Rain can bring two coasts together harder than a cock slamming into a juicy pussy. She is one rising star in the biz, shooting up faster than an awkward boner in gym class. Just watch the way her mouth quivers as it approaches the delicate tip of a throbbing cock dying to plug up that hole. Romi can worship a dick like it was elected the pope. When it's not a shiny boner she's after, this girl laps up the poontang like a thirsty puppy. She loves slurping up girl juices and it shows in her scenes. She's a tall stretch of legs leading up to an incredible ass so addictive it's like the perfect pound cake you can't wait to devour. Her tits are so incredibly badass they should be on permanent parole for the damage they can do.
Romi Rain is not your innocent good girl, but a full-fledged demanding slut who will pussy-whip you into shape before draining every drop of baby-making juice from your body. She's also a real role-player, looking smoking hot in anything from goth vampire leather to raver bikini dayglo outfits and classic stripper fishnet and lace. There's really not a man on the planet whom Romi can't find a way to satisfy. Don't believe us? Stretch that index finger and get clicking on her scenes to see how right we are.
Website:
Twitter: https://twitter.com/Romi_Rain
Find more at: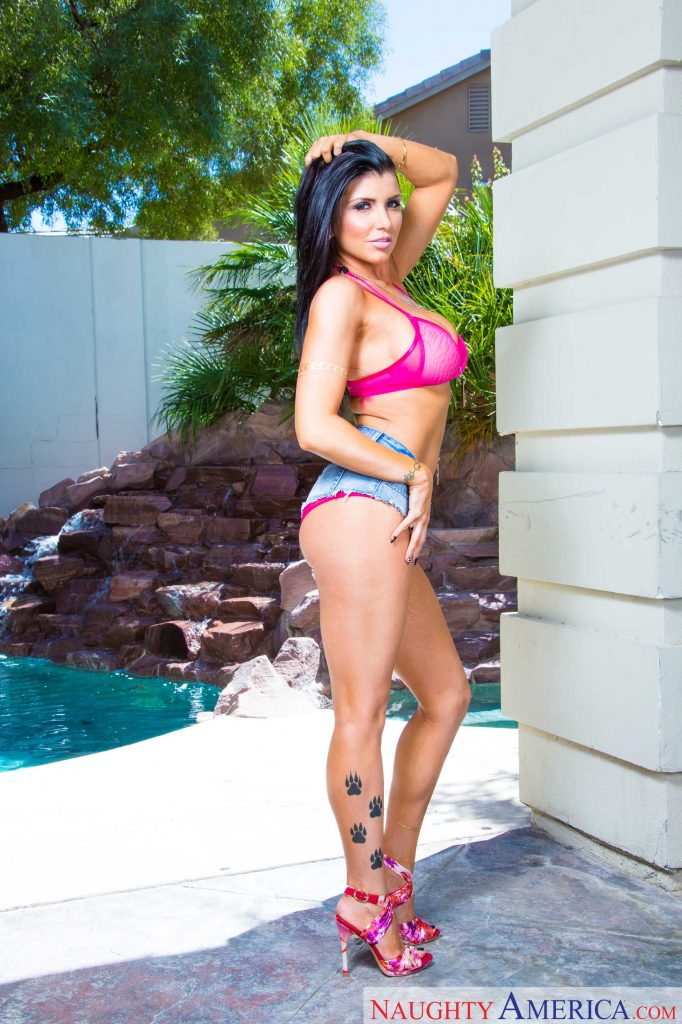 Back to Main Playful Bunny Page!