Nicole Aniston is a petite blonde California babe. At 5'3″ and 135lbs, this Virgo is almost tiny enough to give a blowjob without getting on her knees. OK, you might have to be 6'6″, but nonetheless, Nicole is a pint-sized hottie. Nicole got her breasts augmented from a C cup to a D cup, making her a full 34D. Given her height, with tits that big, she is practically falling over. Entering the industry in her early 20s, Nicole had been working as a banker and decided that if she was going to count money it should be her own. She started off with a modeling profile and quickly got requests to perform. In 2010 she was in her first XXX movie called "Glamour Solos" from Girlfriend Films. The movie was a series of scenes of solo girls masturbating. Miss Aniston appears in scene 11, rubbing and probing her pussy with her fingers. Thereafter, she jumped into "Official Californication Parody" by Diabolic Video.

Nicole Aniston's first porn parody led her to many other XXX parodies, such as "OMG… It's the Flashdance XXX", "Tomb Raider XXX", and "This Ain't the Smurfs XXX". Even if they are funny, there is a lot of hardcore fucking, titty sucking, pussy licking, cock sucking, and dildo playing.
Despite her wild fucking on film, Nicole Aniston is more subdued in her personal life. With a preference for average cocks, she looks for a real love connection. Though she is straight, she will have sex with superhot women off camera if she is super horny.
Nicole Aniston quickly made the top lists in porn because of her incredible beauty, big tits and super-sexy body.
Website:
Twitter: https://twitter.com/XNicoleAnistonX
Find more at: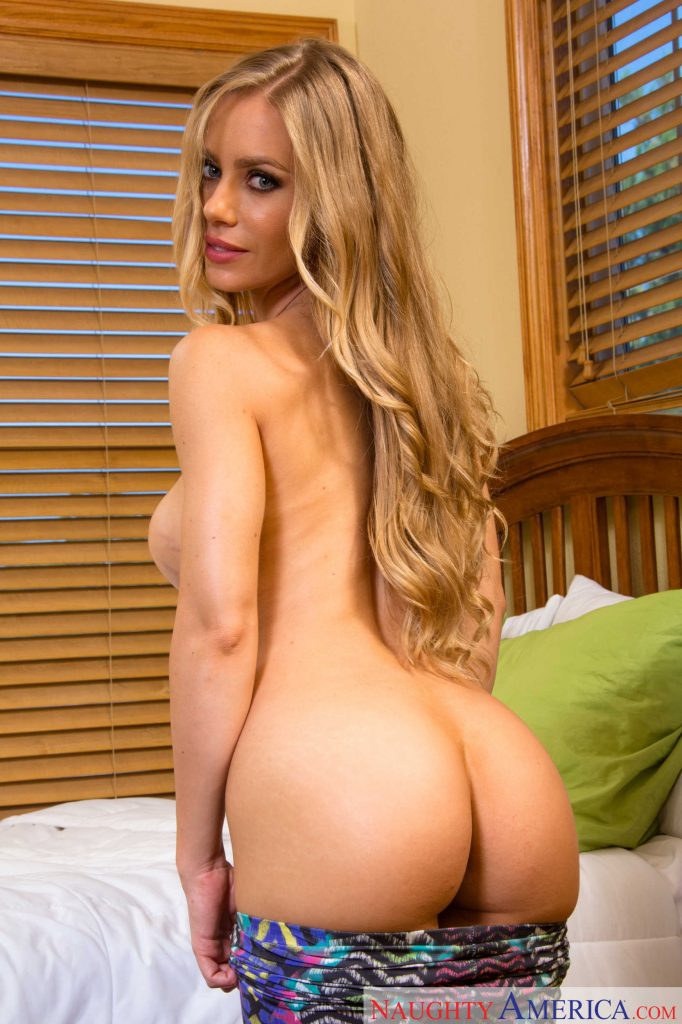 Back to Main Playful Bunny Page!