Mischa Brooks didn't need to try hard to make a name for herself in porno. She could have let her gorgeous face, amazing natural tits, and smooth round ass do all the work for her. However, Mischa Brooks doesn't settle for less than the best, and the way this girl puts her body through the hardcore fuck ringer proves that hard work pays off in more ways than one. For example, any girl can learn to slowly put bigger and bigger cocks in their mouths, but Mischa is a master of her own gag reflex, enabling her to sword swallow unbelievable length and girth. Any girl can handle three to four fuck positions per scene, but Mischa's acrobatic shlong-riding versatility would leave most bitches dizzy and falling off their boy-joy sticks.
Most girls can bend over and relax their buttholes enough for some backdoor poking around, but when Mischa takes an anal pounding, she slams that awesome booty so hard on those bone drones that, when she's done, her gape pulsates like a supernova black hole. Speaking of stars, this Los Angeles native shot up incredibly fast since her early days doing "Moms Pimp Their Daughters 4" and "Too Small To Take It All 4". According to Mischa's Twitter account, she plans on retiring from the jizz biz, but according to our archives at Pornhub, this hot and sweaty beauty will continue to live on in our wet dreams and our hard drives for countless meat-beating days to come.
Website:
Twitter: https://twitter.com/mischabrooksxxx
Find more at: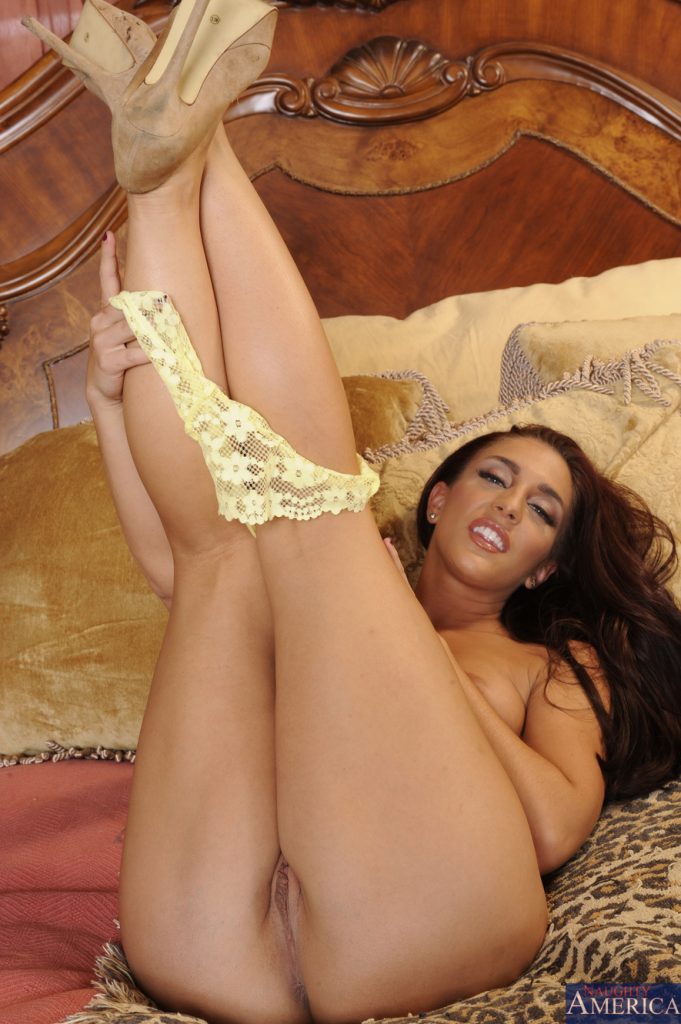 Back to Main Playful Bunny Page!