Mika Tan is a legend among pornstar legends and an inspiration for wannabe starlets and film sluts everywhere. Her name reverberates across lips and dicks in every continent, and even pussies whisper the words 'Mika Tan' when dreaming of some feminine tongue loving. She's done close to 500 movies, with titles ranging from "All Girl Euphoria" to "Zen And The Art Of Fellatio" and everything in between. She can make a man splooge, or a girl gush, with any part of her body, from her cute Asian smile to her sexy petite feet, and when you behold the rest of her midsection, get ready to spill some genital drool.
Mika's light brown skin accentuates her every curve and makes her fat creamy tits look smooth as mounds of nut butter to bust a nut on. Because of her half Japanese, half Hawaiian heritage, she has those great little brown nipples and adorable landing strip of black bush. All of Mika's physical assets guaranteed this girl a top spot as a nude model, which is how her career got started. She once wanted to be an actress but soon realized that Hollywood was full of fuckers, and she got into porn because at least the sex was an honest part of the gig. Porn suited her perfectly in the end because Mika is a true depraved slut at heart. Nothing makes her happier than a triple dick attack, plugging up her mouth, twat, and asshole, giving it to her with super bone force.
Website:
Twitter: https://twitter.com/mika_tan
Find more at: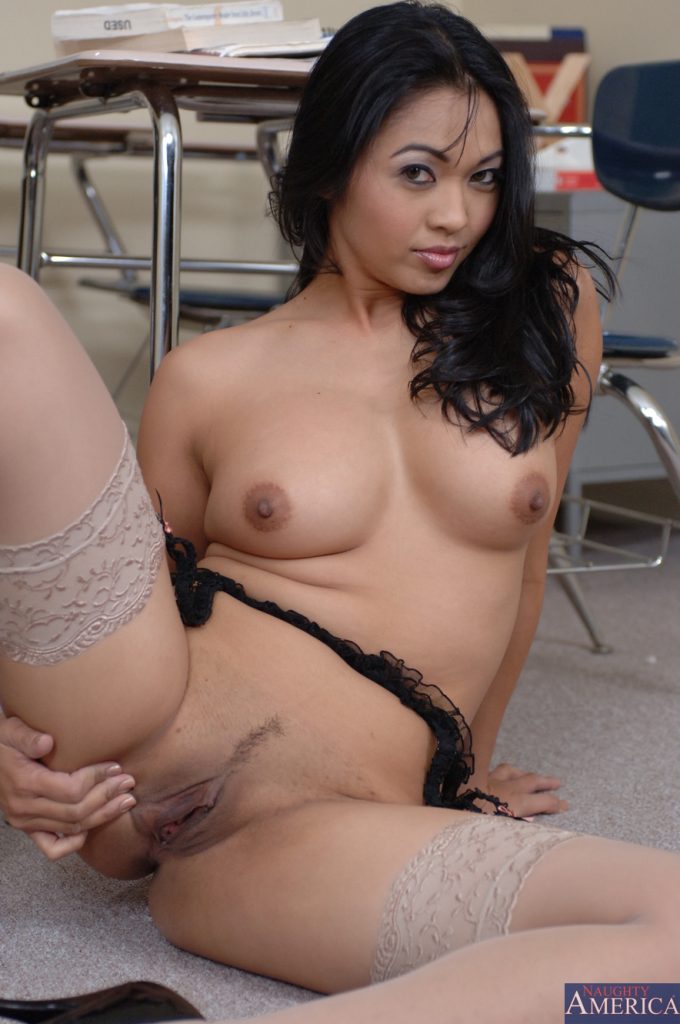 Back to Main Playful Bunny Page!