If good things come in small packages, then ball-swelling, nipple-hardening, bone-driving, twat-soaking packages should always be labeled Marina Angel. This teeny slice of heavenly slut pie must have fallen from above, a gift to the holy order of jerk-off addicts everywhere. Her face is so sweet she'll give you a toothache, and her body is so fine you'll feel your insides dropping their daily duties to assist your balls in overtime cum production. She's got wonderfully perky boobs with the hardest little nips imaginable. Those breast buttons are so big and stiff because this girl thinks of nothing but getting sexually teased and pleasured. For a little white girl she packs a pretty round rump, and it's adorably naughty watching her twerk it like a bad bitch.
Marina is a Miami girl and that Florida sun simply emanates from her warm skin and hot vagina. She was one of those nymphets who barely waited a breath into her 18th birthday before dropping to her knees, opening up her cute little mouth, and taking some serious dick down her throat. In barely any time this girl's stats were blowing up the web as she ate pussy, drank cum, and let her lithe little bod get rammed and prodded by some of the industry's best and brightest cocks. Marina Angel is a serious one-to-watch wonder slut that will one day be building her own trophy room for the host the accolades of her kinky antics.
Website:
Twitter: https://twitter.com/marinaangelxxx
Find more at: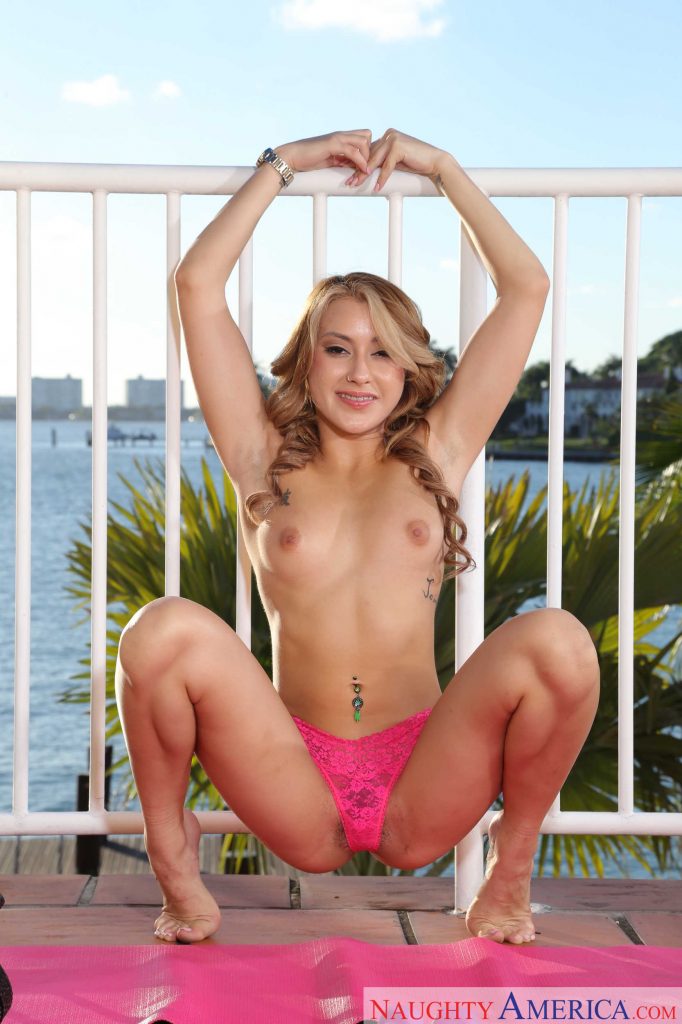 Back to Main Playful Bunny Page!