If you're looking for a porn star who combines that delicate Asian tendency to squeal and giggle for a cock, with a good American hunger to fuck men into submission, look no further than Japanese-American super hottie London Keyes. She's got that seductive oriental tiger face that purrs when the thought of hard dick or wet pussy creeps into her dirty mind. Her body is that warm fuck-me color of deep Pacific sluttiness, and she's got these perfectly sized perky boobs that have just the right amount of flop and bounce to them. Her hips and thighs are built to perfectly withstand mega pummeling and intense pounding.
It seems London isn't happy unless her body is nearly destroyed on the end of a cock. London also loves getting her face nuzzled up in some hot and juicy snatch. She is often found getting nasty with her girly playmates, biting nipples, wrist pumping twat, and getting her Japanese snake-like tongue to explore some sweet asshole cavity. London's passion for lots and lots of wild sex is only matched by her thirst for a good money shot, whether she gets to swallow hot wads of cum, or merely takes it in the face to absolutely cover her complexion. Whatever it is, it always leaves London in a wasted state, but this babe doesn't need too much recuperation time before she's ready to get split in half by dick again. Some sluts really let their depraved selves shine through, and London is one beacon of a horny megastar.
Website:
Twitter: https://twitter.com/londonkeyes
Find more at: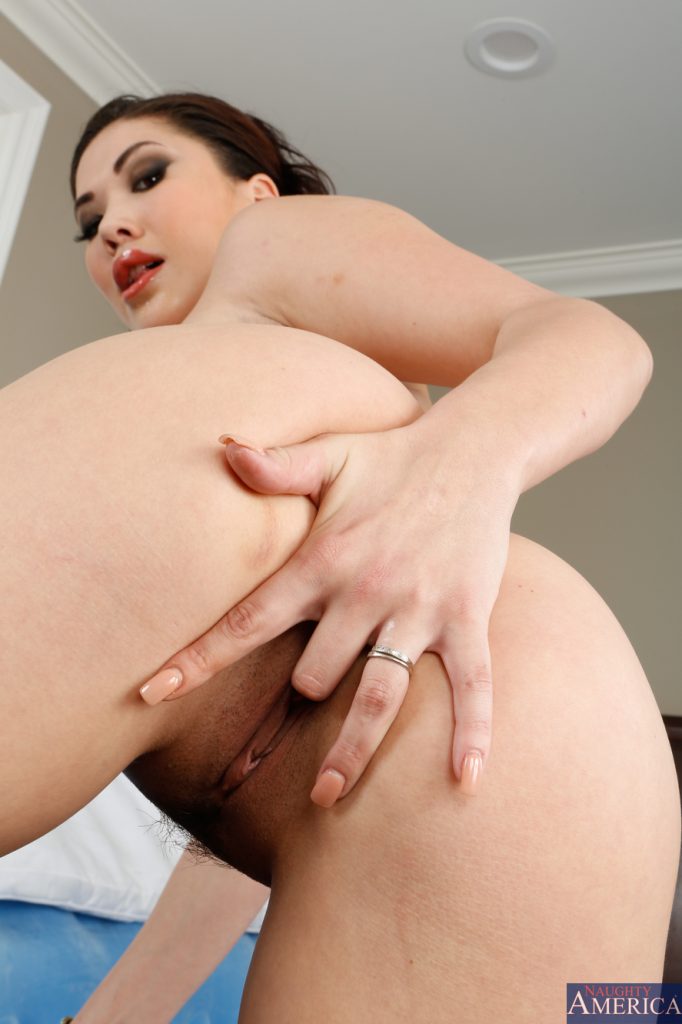 Back to Main Playful Bunny Page!