When filthy MILF Leena Sky isn't mounting some young stud's dick in porn, she leads a secret double life that is known by few. She has another job when she's not getting her pussy worked out… as a psychology professor! Leena has three degrees, including her PhD, and teaches Psych at the college level in Florida. Teaching isn't where the money is, though, so while looking for a way to supplement her income and pay back her mammoth student loans, she decided that webcamming would be a fun way to bring home the bacon. Cougars are in demand, and her camming experiences fired up Leena's perverse desires, so she moved onto bigger and better gigs in hardcore flicks.
"I have two sides," Leena explained when asked about being a pornstar and a prof at the same time. "There is a very conservative side that led me to become an educated person with a career, and there's the other side that wants to be different. I've always been fascinated by the sex industry. And I'm very good at it." Leena loves playing the role of the hot mom banging her son's studly friend or the extremely appropriate part of a teacher seducing a student. A sexy brunette with a petite and toned bod, Leena's 36DD breasts are guaranteed to make trousers tight and panties wet. A natural in the art of fucking, it's a wonder she wasted time studying instead of just screwing professionally for the big bucks from the start, but we're glad she ended up where she did – getting hot and horny in front of the camera.
Website:
Twitter:
Find more at: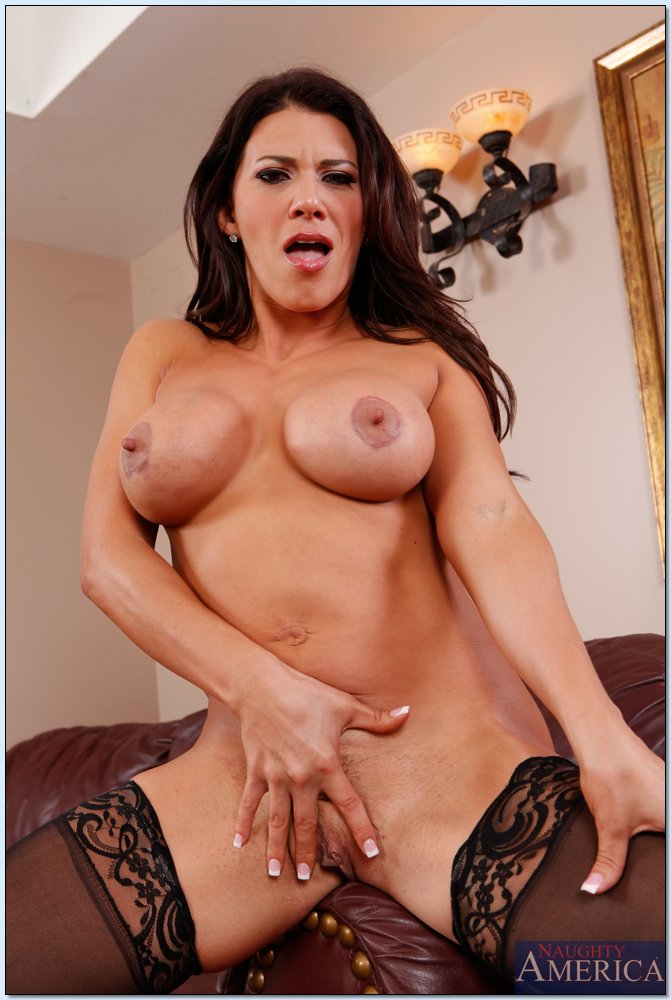 Back to Main Playful Bunny Page!