What do you get when you mix dark brown hair, creamy pale skin, and a vagina so bright and pink that you need sunglasses before diving down there? You get Lacy Channing, the horny with a big mouth and an even bigger appetite for five-course dick dinners with plenty of jizzy sweets for dessert. A California girl, Lacy has emerald green eyes that really sparkle when she's prepping to shoot a cunt-diving or cock-swallowing scene. Even when she paints her lips red like a classy lady of the night, you can still see the youthful enthusiasm in her cute whorish mouth.
Her tits are small, firm, perky, and absolutely wonderfully suited to her tiny little frame of a body. She's got a sweet handful of an ass, but it's that bright pink pussy of hers that steals the attention as it peeps out of her ass crack. When this girl bends over, it's like her pussy lips are reaching out of her crack to suck something – anything – in, whether it's a hot chick's tongue or a horny dude's stiffy. Having always known she wanted to do porn, Lacy started working as a pro when she turned 18, without a second to lose. Shooting original content for the amazing Brazzers, as well as Juicy Entertainment and Kick Ass Pictures, her porno portfolio is off to a hell of a great start, while every scene ends with a hell of a big finish all over her cute face.
Website:
Twitter:
Find more at: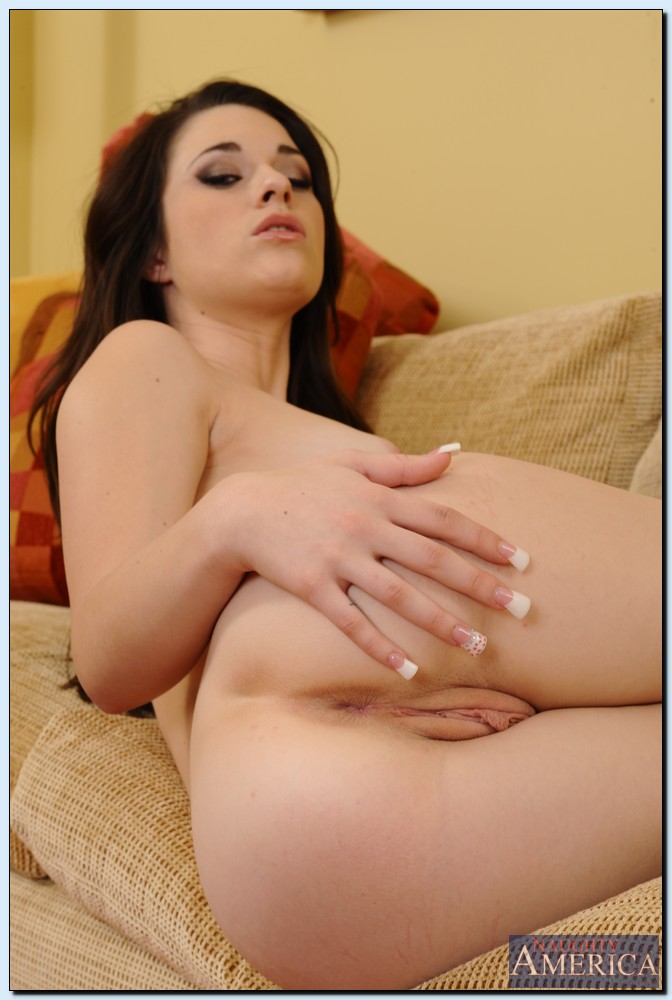 Back to Main Playful Bunny Page!