Porn has always been a part of Kimmy Granger's sex life, and she still watches porn regularly. Kimmy actually learned how to masturbate by studying Sunrise Adams while watching porn for the first time. "I remember watching how she was masturbating, and she squirted! And that is actually how I learned how to do that…" Maybe that's what Kimmy means when she says she loves watersports? The petite, hazel-eyed brunette was born in San Diego on May 18, 1995. Her family life caused her to move around a lot but she made the best of it by making friends all over California. Not caring much for school, Kim preferred being active. In middle school she was quite the natural gymnast. Although she didn't stick with gymnastics, her skills would come in handy later, when she went from waitress to dancer at a hole-in-the-wall San Diego strip club called Little Darlings.
She claims to have been in a "tiny little financial tight spot" and decided to use her own tiny little tight spot to get out of it. It was supposed to be temporary but she couldn't stop herself. Somehow Kimmy didn't get much attention from boys when she was growing up, and she didn't think she had the body for porn. She thought she needed more curves and 'big fake tits'. In any case, Granger's tight little 5'1" body and perky B-cup tits are right up our alley!
Website:
Twitter: https://twitter.com/kimmygrangerxxx
Find more at: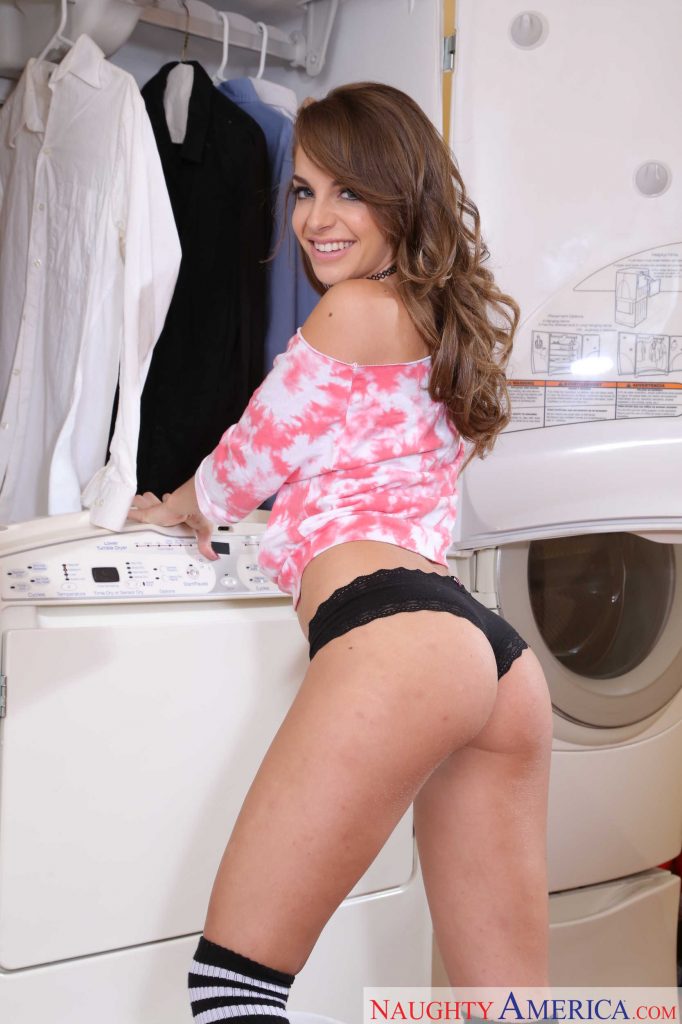 Back to Main Playful Bunny Page!