Fresh-faced cutie Kimber Day draws you in with her curly auburn hair, sparkling green eyes, cutie-pie smile, and tight girlish body. It's probably obvious that we don't have to explain that she's not as wholesome as she looks. She was born in Arizona in 1993 and eventually headed to California seeking fame and fortune. Her first job was with Victoria's Secret, but surprisingly, not as a model, even though she could compete with the best of Victoria's girls; instead, she was a clerk in one of the lingerie stores.
Moving on, she became a receptionist for an amateur porn studio, and this gig inspired her in 2013 to get in front of the camera to take her porn career to the next level. A true bisexual who started off with hardcore girl-on-girl action, proving herself a champ with the strap-on and showing off her long tongue (which she can lick her own elbow with), as well as her pussy-eating skills. Kimber Day isn't just for the girls, though; not wasting any time, she eagerly started rocking cocks. Her favorite position with a man is doggy style because she loves it deep, and that fine-ass pose happens to best show off her fine ass.
Website:
Twitter:
Find more at: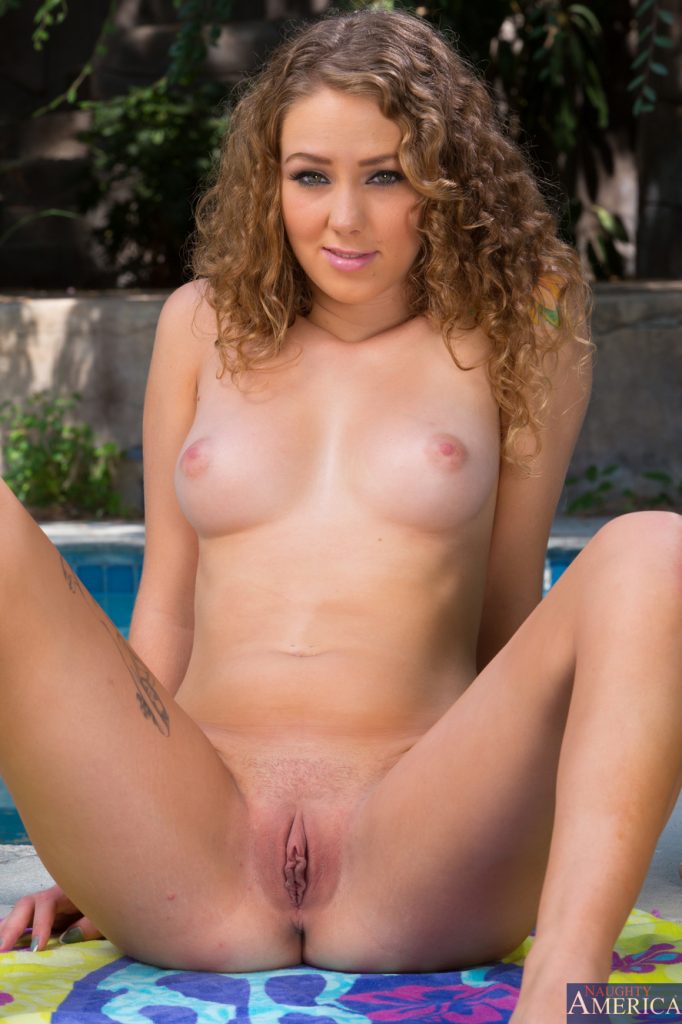 Back to Main Playful Bunny Page!