The world of pornography has produced some pretty interesting genres, to say the least. What other medium helps you get off on the idea that your wife or girlfriend is going to cheat on you, right in front of you, with a big black dude packing some major ebony cockage? For Katie Kox, this is one of her specialties, otherwise known as the Cuckold genre. She's made quite the name for herself by humiliating men and making them feel like their own pencil dicks aren't worth the foreskin they're wrapped in, compared to massive black dong. Not that Katie hasn't excelled in all varieties of smut, from lesbian action to good old-fashioned anal entertainment.
There isn't a partner in town who wouldn't let Katie humiliate and belittle them, and it's not hard to see why. She's one knockout blonde with a rack so booming, she needs a volume button for those things when walking around in public. Seriously, those tits hang just perfectly with the right amount of fuck weight packed in them for maximum bounce and flop. Katie is also a master at throat-relaxation exercises, which comes in handy because she prefers dicks that wouldn't fit in the exhaust pipe of an 18-wheeler. Speaking of exhaust pipes, she also manages maximum girth and length down her front fuck hole and up her rear end so often, you'd think there was an express train route running right through her crotch section.
Website:
Twitter: https://twitter.com/therealkatiekox
Find more at: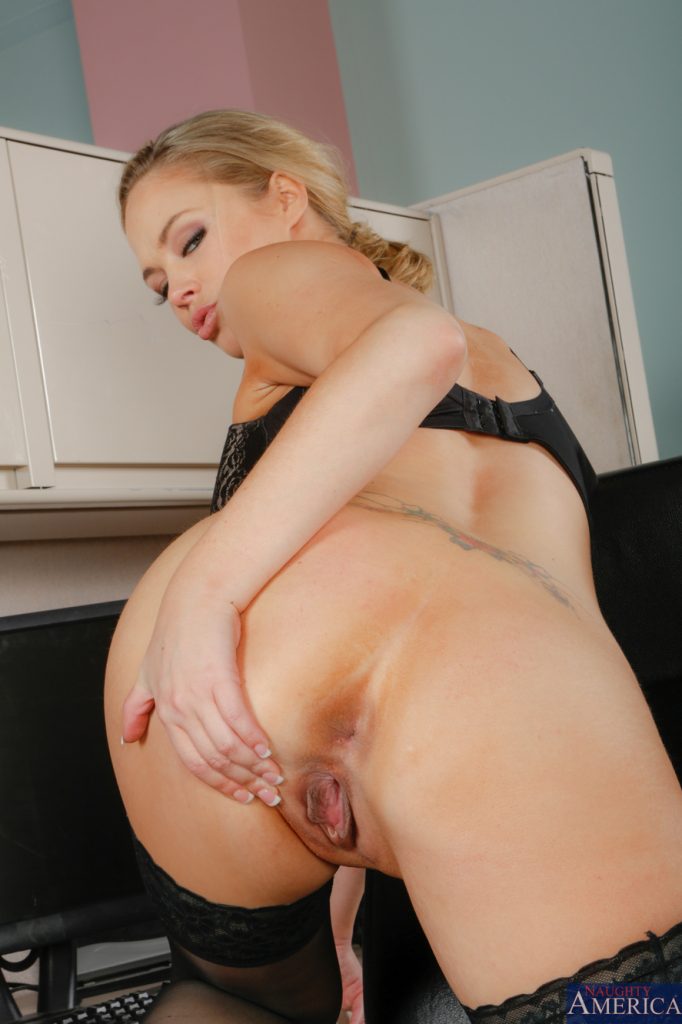 Back to Main Playful Bunny Page!