Do you remember your horny awkward teen fantasies about your hot MILF neighbor or your sexy smart teacher? Chances are, the pervy casting agent in your mind went right for the legendary Julia Ann to fill this role… to fill that hole. Julia is the perfect blonde MILF… sweet smile, smooth skin, milky tits, plump ass and gorgeous pussy. She'll make you feel right at home by holding you dear, listening to your problems, caressing your hair, and then still giving you the deepest blowjob of your fantasies.
That's what a good performer can do… mix up the sensual lovemaking with the heavy horny pelvic hammering, and Ms. Ann has got the experience as a top performer. She's been dancing, stripping, and slamming sex meat since the '90s, and believe us… time and experience have worked wonders for her. There's a good reason Julia has always been sought after as a contract girl for the biggest studios. You don't take a smoking hot MILF like that and not lock her down.
So, if Julia awakens the age-old young dude hankering for some true cougar meat, you'll all be glad to know that these days she's working hard as an advocate for young men getting a real taste of older women, by being the spokesperson for Cougar Life. If there's any chance the cougars there are half as amazing as Julia, we'll bet those served will get more jammed up than the spunk building in every guy's nether parts as they're devouring Julia Ann's wicked movies.
Website:
Twitter: https://twitter.com/therealJuliaAnn
Find more at: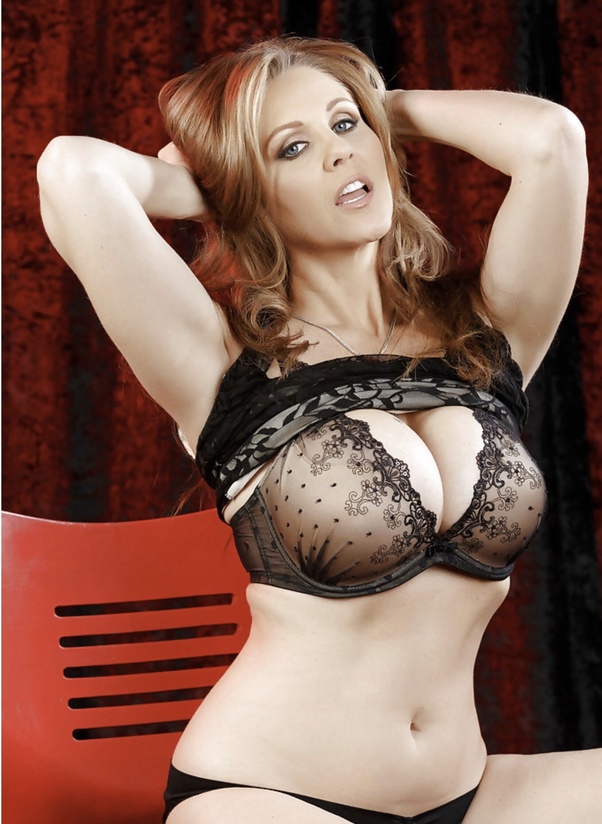 Back to Main Playful Bunny Page!