Hold on to your crotch rocket, boys, because this is the one and only Jayden Fucking James. No other girl in the business has commanded such erectile attention as Jayden, with her swimsuit-edition body, gorgeous good looks, and shameless appetite for filthy bedroom boundary pushing. Jayden has been a fan favorite superstar slut since shooting her first scenes while still a wholesome community college gal. Since then, she's been flexing her awesome fuck-hole muscles for tons of bone thrusters in over 300 films. She's an award winner of everything from Best Body to Best Orgy Scene, meaning it doesn't matter if she's riding solo or surrounded by dripping pussies and drizzling dicks, she always delivers up the goods.
Speaking of goods, Jayden has a full house of all the right porn stuff. Her Double D rack has been carefully crafted and enhanced to plushy perfection, and doesn't it look so good glistening with a milky pearl necklace. She's got a vajayjay so addictive, you'd think guys were getting hits of oxygen from the way they inhale at her pussy. Once that filthy flower spreads its petals, you know it's time to enter the bone zone. Jayden's shapely ass is an absolute dick magnet, and once it's greased up with a generous heaping of sex oil, like in Elegant Angel's "Big Wet Asses 17", where Mike Stefano made her gape like he was opening up a vortex to paradise, you'll be transported there, too.
Website:
Twitter: https://twitter.com/JaydenMichele
Find more at: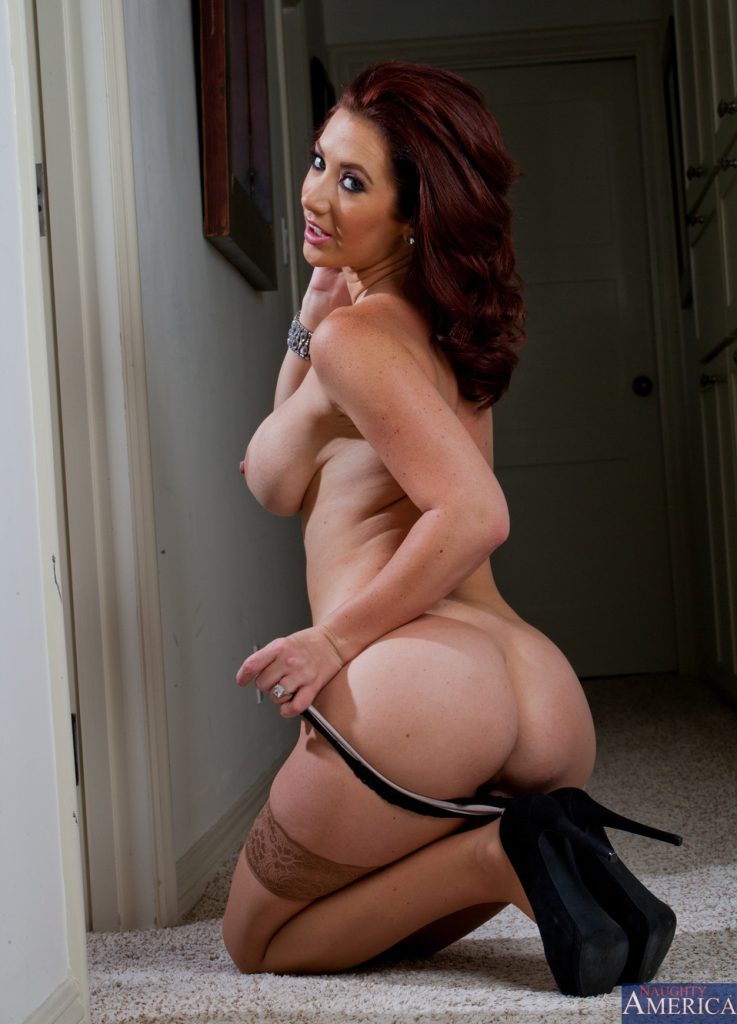 Back to Main Playful Bunny Page!