History has given us some unlikely combinations that have proven to work out amazingly, like bacon and chocolate, fried chicken and waffles, and finally, white girls with big asses. Jada Stevens is an absolute mold breaker when it comes to pale skin and phat booty; in fact she could break the mold by sitting on it. But that ass does more than sit; it's a real money-maker, not to mention, snake charmer. She could bury throbbing hot rods so deep in that back door, you wonder if they'll ever find their way out. Jada's got hundreds of titles to her name and a quick look at that list just proves what kind of an anal queen she really is.
Even the hip and cool Complex magazine had to include Jada in their list of hot white girls with big asses, although we bet none of the other girls on the list use their asses like Jada can. Her wall of trophies is a sure testament to her butt power, winning for her three-way scene in "Ass Worship", which later got her the coveted title of "Buttwoman" for Elegant Angel. When this girl twerks it as beads of running oil drip down that fleshy fuck rump, you could really hear a collective "Daaaaamn" coming from the internet jerk world. When she sits down on that pole and rides it like a cowgirl into the sunset, the entire tissue paper industry gets a capital boost from that rocking caboose.
Website:
Twitter: https://twitter.com/jadastevens420
Find more at: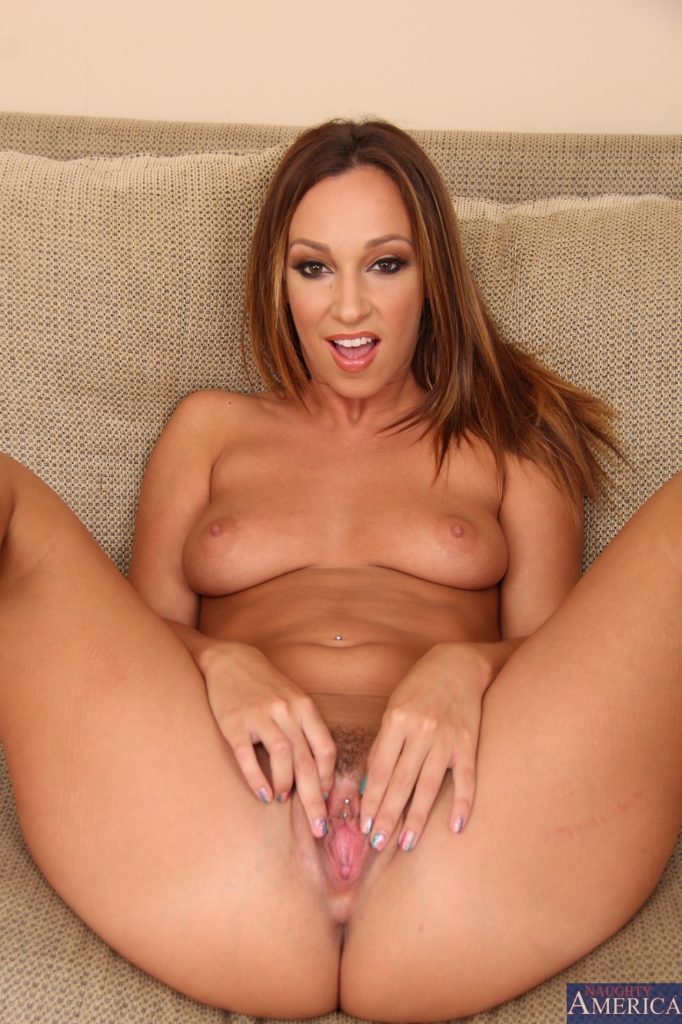 Back to Main Playful Bunny Page!