Harley Dean may be slightly new to the smut scene, but we don't doubt for a second that she'll be blowing up the charts just as quickly as she's been blowing up our scrotums. She's a gorgeous girl of mixed ethnicity, light brown skin, Asiatic eyes, smooth black hair and a wicked smile. Harley's body is a freakin' miracle of proportions. She's super toned and fit, with gorgeous natural tits that aren't too big or small, but just the right size to grab or stuff in your mouth. Her shaved pussy is a tight little slit at first, but as soon as this girl gets excited, her brown cunt lips flower open, practically waving you over to nuzzle your face in her thighs or slide a dick right up in there. Harley's ass is the perfect combination of a fat black booty and an athletic firm tush.
Every part of her body is worthy of worship, from her feet to her pits. For such a sweet girl, you'd be amazed at how filthy she gets with a dick. Harley is a slobber princess who knows how to show a boner a mouthful of appreciation. Sometimes, she goes to Tuna Town with her girlfriends, tribbing and 69ing until both girls are drenched and wasted. Other times, she's doing fetish fashion shoots. In the end, she'll always come back for a thick dick hammered so deep in her pie-hole that she can feel it prodding her soul.
Website:
Twitter: https://twitter.com/toooomuchatonce
Find more at: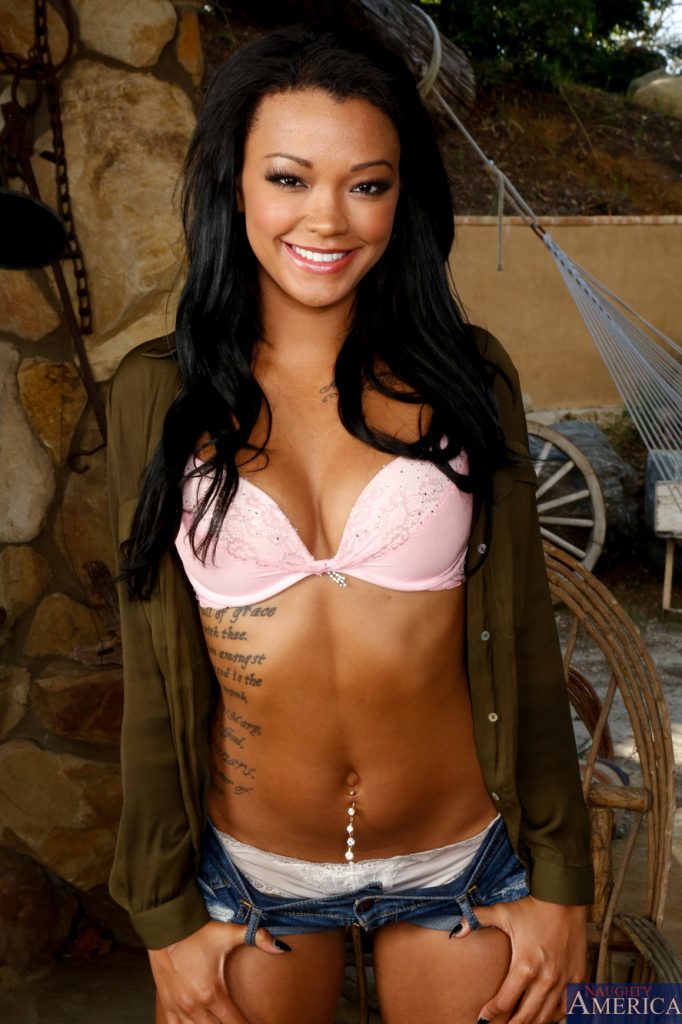 Back to Main Playful Bunny Page!