What is it about hot chicks in uniforms that gets us so riled up? One answer to such a question would be to see how the buxom Latina sex cougar, Eva Notty, fills out a uniform. The secret: massive MILFy milk pockets. Seriously, what's a sexy nurse uniform without huge tits bursting through that clean white cotton? Or how about a take-no-shit sheriff with big boobs to lend an air of authority? Or maybe you need the shiny spandex of a super heroine whose grandiose rack is her secret weapon for saving the world? In any of these cases, no super slut can fill out an outfit better than Eva Notty.
This girl sports an unbelievable pair of 40 F Cup tits that are packed to the nips with nothing but pure orgasm flesh. Those jugs are so magical, they could add nerve endings to your palms just from handling them. Open wide, take a mouthful of tit and you could still make your entire face disappear in her rack meat. She's one super-tall spicy mamacita with a voracious appetite for all kinds of lesbian fish tacos and manly beef burritos. Eva Notty has earned her legions of fans through her famous sensual performances. So you better light a candle and play some mellow jazz before whipping out the wank lube and clicking on her films.
Website:
Twitter: https://twitter.com/EvaNotty
Find more at: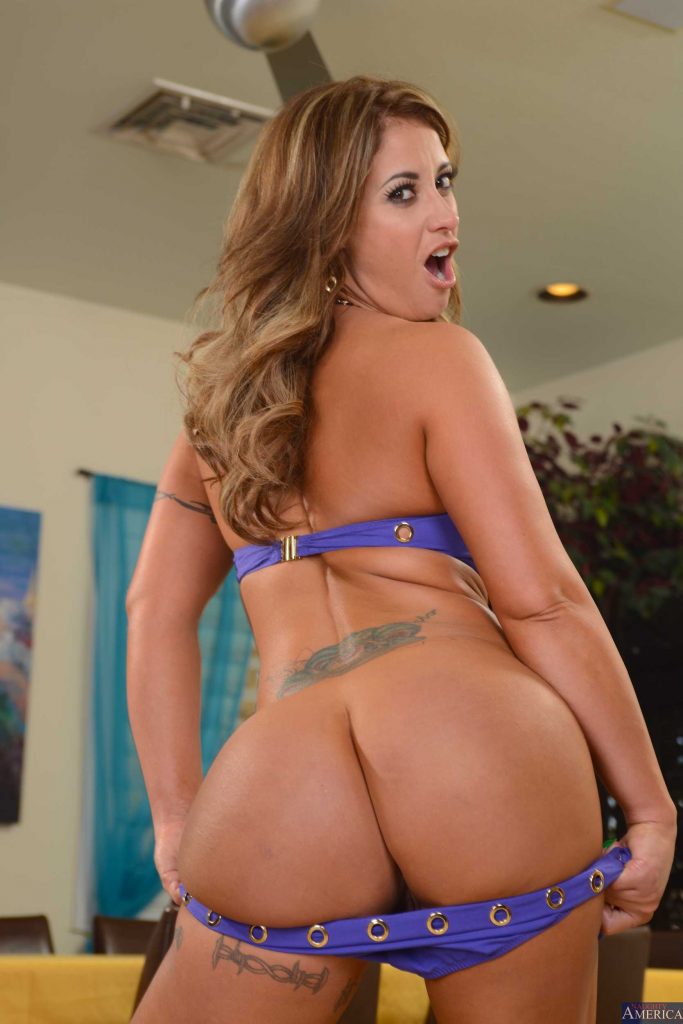 Back to Main Playful Bunny Page!