Brunette stunner Chayse Evans has a unique porno backstory. Before she transformed herself into a pornstar, she was a Marine for two years! What's hotter than a girl who knows at least ten ways to kill you with her bare hands? There's a hint of danger in her eyes, and the sexy tattoos she has all over her body indicate that she might be tougher than she seems. But seeing Chayse suck cocks, ride dildos, and lick pussy, you'd never know she was once a military gal.
After the Marine Corps, she worked as a waitress and a stripper, and it was through exotic dancing that she made contacts in the porn world. As a self-diagnosed sex addict, porn was an obvious choice for Chayse. Now she never goes through dick withdrawal. "I am what you would consider a nympho. If I don't have sex, then I go crazy," explains Chayse. "I'm on the edge of the seat. I'm all frustrated and can't just chill. The only thing on my mind is that. In the past, I've done a lot of things because of it, but being in the business it's almost like sex therapy."
Website:
Twitter: https://twitter.com/chayseevansx
Find more at: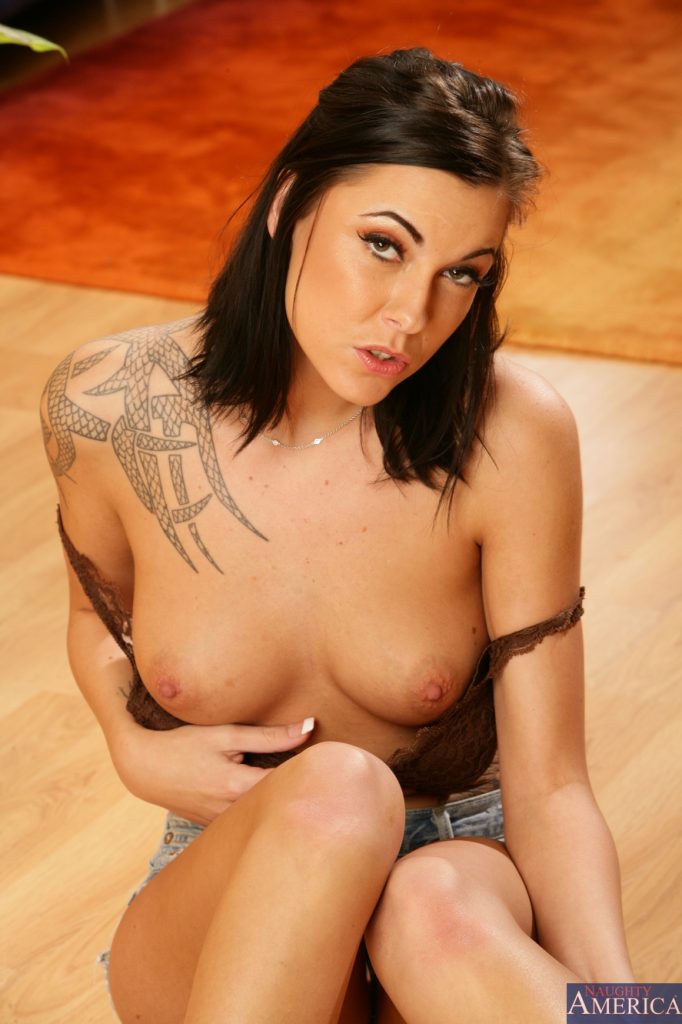 Back to Main Playful Bunny Page!