Saying any hoe can star in porn and do a good ball-draining job, because they just have to lay back and take it, is like saying some random fuckwad can win an Olympic marathon because they know how to walk. Being a successful porn girl takes a special sort of slut; they have to possess ability, looks, an unrestrained sex drive and an aptitude for the screen. Just watch a few scenes featuring Callie Calypso to see what we mean. She's got that X-rated 'it factor'. She's a tiny, youthful-looking, brown-haired freak who's had a lifelong passion for nudity, sexuality, gender rights, and she views her public hardcore anal fuckings as an expression of her personal freedom and artistry.
This Florida gal actually studied film production at college, but she's now enjoying being in the movies instead of just learning about them. A wild gonzo performer, she immediately started into porn with a no-holds-barred approach. Some girls work themselves up to the hardest of hardcore, but not Callie… she just dove in. Speaking of diving, her hobbies outside of pro-sex include swimming and free-diving without scuba gear. In fact, she's on record as saying "I can blow a guy underwater for up to two minutes on one breath, but I'm looking to take that up to maybe three or four minutes."
Website:
Twitter: https://twitter.com/calliecalypsox
Find more at: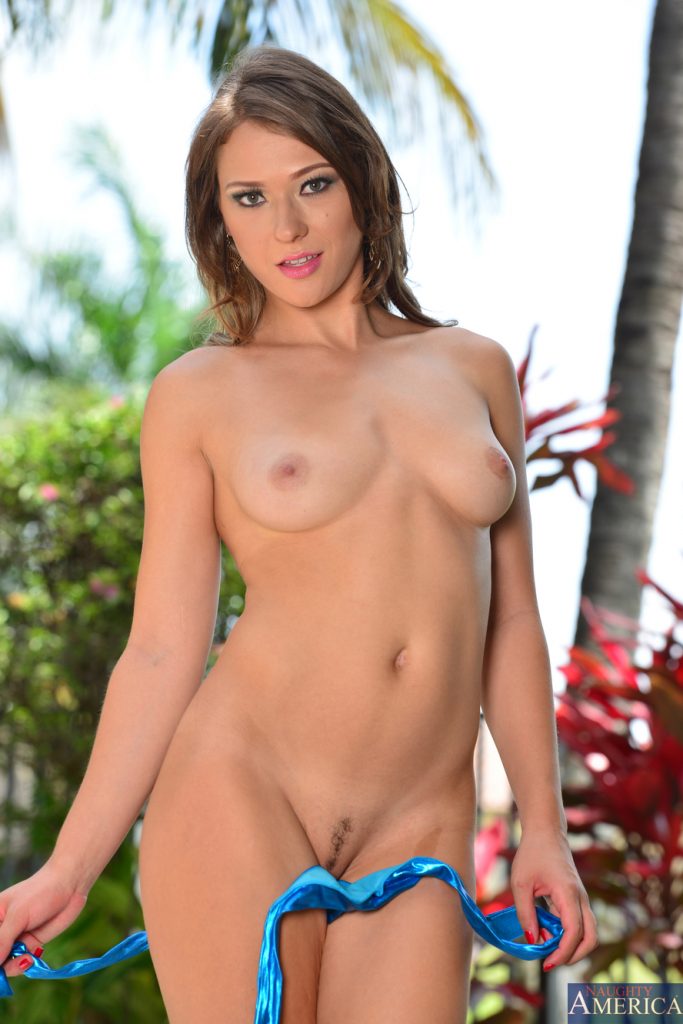 Back to Main Playful Bunny Page!