Brooklyn Chase describes herself as "the girl next door you've always wanted." What is it about girls who live next door, anyway? Is it the easy access for a quick afternoon fuck? Is it spying through the windows while they change into their nighties so you can have a goodnight wank? Is it that they are supposed to be nice, sweet, and easygoing? Who cares, right? Brooklyn Chase may look like a sweetheart, and we bet she is, but when it comes to dick sucking and pussy stuffing, this nice girl can get downright mean and filthy if she doesn't get what she wants. Brooklyn Chase is the super whore of everyone's dreams. She's got those bra-busting boobs that will slap you to attention when she swings those pups in your face.
If you don't shut up, she can silence you with a mouthful of fat tit that you'll be suckling like a baby pig. And if you need to shut her up, just bring a big dick into the vicinity and Brooklyn will leap at the chance to plug up her mouth hole with schlong. This girl has a particular taste for midnight black dick that can push out the back of her neck. When she rides those big cocks, she really knows how to open up her whole slut figure to absorb every dripping inch of fuck meat. She's only been in the game a few years but has racked up tons of titles so far and won't slow down any time soon.
Website:
Twitter: https://twitter.com/Brooklyn_Chase
Find more at: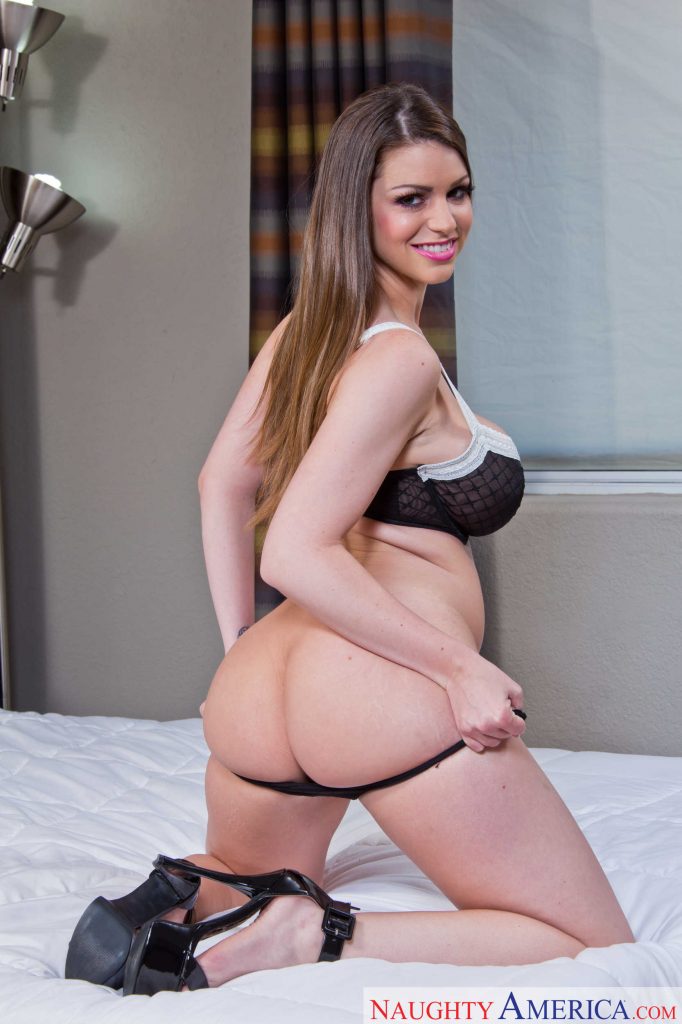 Back to Main Playful Bunny Page!