Ms. Britney Amber is a mega pornstar who has been at it for over a decade and is still going strong. She is a blonde bimbo who knew that her calling was to be in porn. Before she started in the industry, she was working as a hotel auditor, but that job was not getting her any closer to her goals of being able to buy property and live a nice life. She met some girls who knew how to get into the porn industry and she decided to go for it just like that. Since she's a hot blonde, there was nothing anyone could say to argue, and everyone immediately wanted to shoot with her!
After being in the industry for a few years she had her breasts augmented. Now she is not only happier with them, she also feels that it was a good business decision. Britney says that one of the hardest scenes she ever shot was when she was playing a superhero in a parody porn film. She was supposed to have sex on a hay bale but her legs were exposed and she got cuts all over them. However, since she's a real pro she just buckled down and got the job done!
Website:
Twitter: https://twitter.com/Britney_Amber
Find more at: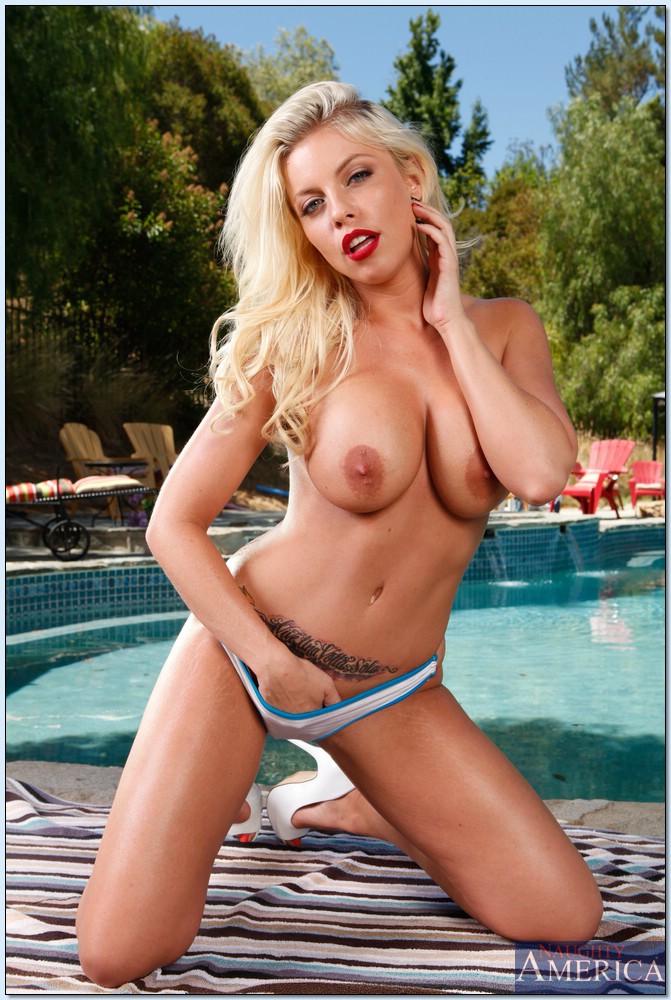 Back to Main Playful Bunny Page!