It's been said that April is the cruelest month, but if when it comes to Avril, it's more a case of sweet wet muff. We're talking 'bout the freshly landed teen slut sensation, Avril Hall. Avril's springtime pussy is a breath of fresh air that you wanna inhale all day and night, gladly giving up oxygen to between her creamy pale thighs. While this young chick looks like the innocent virgin who blushes at the thought of a hard dick or a wet pussy, she's actually a super-seasoned slut bag whose mouth has more penile and vaginal familiarity than anyone with PhD in Naked Biology.
Avril is a peachy blonde angel with an arresting smile on her soft pink lips, and even softer pink nips on her B-cup tits. This Florida native didn't rush headlong into the porno biz at 18, but instead spent a few years practicing her skills as a sensual cum bucket. Finally, at 21, she signed up and opened up those holes for business. Avril eased her way into her new career through suck jobs, facials, and tongue-fucking pussy and girly butthole. Soon, she graduated to full-on hardcore, and industry pricks couldn't be happier to make acquaintances with her ever-moist pleasure chamber. Avril might be petite and light, but she can handle a swaggering slam session like the toughest broads around.
Website:
Twitter: https://twitter.com/avril_hallxxx
Find more at: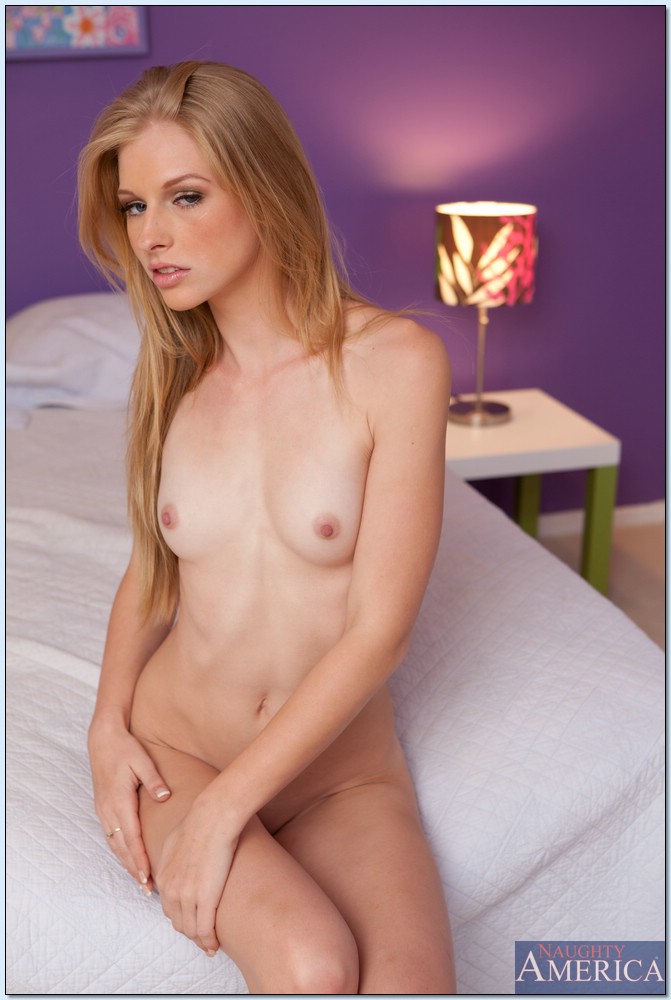 Back to Main Playful Bunny Page!