Cute, feminine, petite and absolutely breathtaking with her deep dark eyes, pouting luscious lips and incredible rack of boobage, the one and only Audrey Bitoni has been making men melt and jizz boil since her start in 2006. This Pasadena native didn't need to drive too far to stake her claim in Porn Valley, and she proved her champion slut status in 2008 when she took cover girl and Pet of the Month in Penthouse Magazine. Since then, Audrey keeps working hard and playing harder in over two hundred spank-worthy scenes and movies. Who wouldn't want to play as hard as her when you got those fantastic Double Ds she had implanted a few years ago?
She's just bubbles of fun—bouncing and jiggling and slurping up man stick in her sweet dirty mouth or her flower petal pussy. Audrey not only loves the action in front of the moving camera, but she has been showing her artsier side as well, doing high-end modeling and fashion shoots (though often the only fashion she needs is her bare skin and hot body). Maybe it's because she can exude sex from every pore of her flesh and in every lowered eyelid, doe-eye 'fuck-me' gaze, penetrating the camera lens like the hordes of men wanting to penetrate her.
Website:
Twitter: https://twitter.com/audreybitonix
Find more at: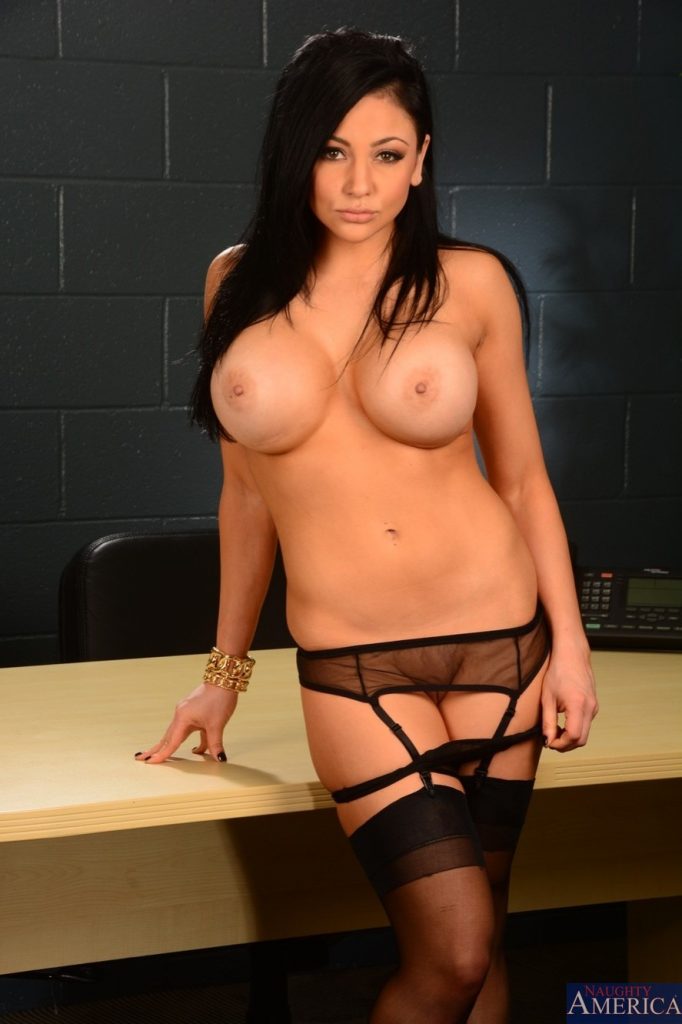 Back to Main Playful Bunny Page!