You know a pornstar has got the brains to go with her bod when she names herself after her biggest assets. Indeed, the goddess known as Anna Bell Peaks is an intelligent mega slut. This magenta-haired fuck fairy doesn't need extra help bringing all the attention right to her mammoth tits. She proudly sports her heaving milk balloons like fleshy trophies on permanent display. Even all the ink and tats around Anna's awesome jugs don't distract one second from their awe-inspiring boobage. As the story goes, however, she wasn't always the miraculous G-cupper she is today.
Born in Chatsworth, California, Anna Bell matured to a nice and healthy D-cup, which still helped her reel in all the hungry cocks in town. Like we said, she's no dummy, and she got a Master's degree in accounting, probably to help her keep good records of all the loads she's milked and swallowed. When Anna got her CPA, she was ready to work in the real world, but something didn't sit well with her. One day, a smut scout noticed this buxom hellcat and offered her a gig doing cam work. Next thing you know, she was discovering all kinds of superpowers, like magic breast enhancement and serious pussy squirting. Now she's a seasoned porn fucker with a special place in her heart and pussy for Black dick.
Website: http://annabellpeaks.xxx/
Twitter: https://twitter.com/AnnaBellPeaksXX
Find more at: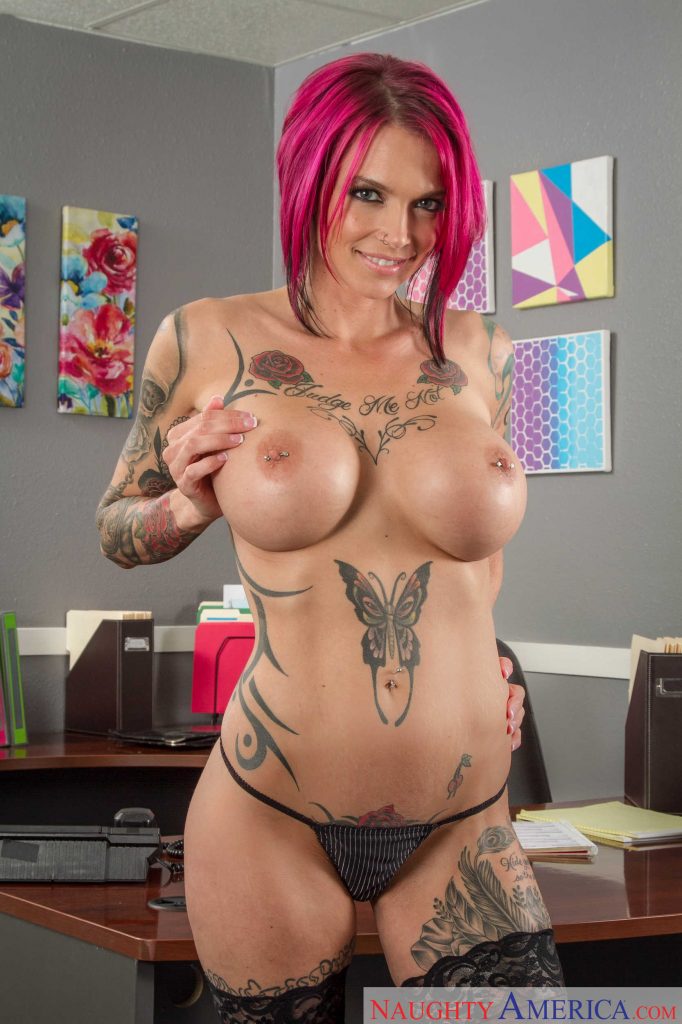 Back to Main Playful Bunny Page!