Amy Brooke looks like she was designed by a mad horny scientist to be the ultimate living fuck doll, starting with that platinum blonde hair that looks fantastic when streaked across her face in a sweaty sex mess. Her eyes scream 'fuck me' and she can send boner waves out with her long slut lashes. Her lips are pouting full of fuck juice that can kiss the cum out of a dick, even when its owner is sleeping. We're just working our way down to her tits but are already feeling fully drained of sperm, so when you encounter that pair of pleasure bags yourself, be sure to rehydrate or you might shrivel up. Her miraculous jugs hang just right when she's posing for nude pics, and bounce even better when she's riding the snake train.
Amy's got a tight little waist that curves out again to house that bright pink fuck box which shines and glistens whenever a dirty thought enters her mind, which happens pretty much all day. Her ass is super fit from the constant repetitive exercise she gives it, with the help of throbbing bone stabs continuously going in and out. Amy Brooke is an experienced fantasy fuck girl with about 300 porno films to her credit, from Kink.com's orgiastic fuck train "Bound Gangbangs: Amy Brooke", to the all-girl pussy munch fest "The Violation of Amy Brooke" from JM productions. If you want to jizz as much as this girl can squirt, then just spend a few seconds watching Amy do her thing.
Website:
Twitter: https://twitter.com/amybrookexxx
Find more at: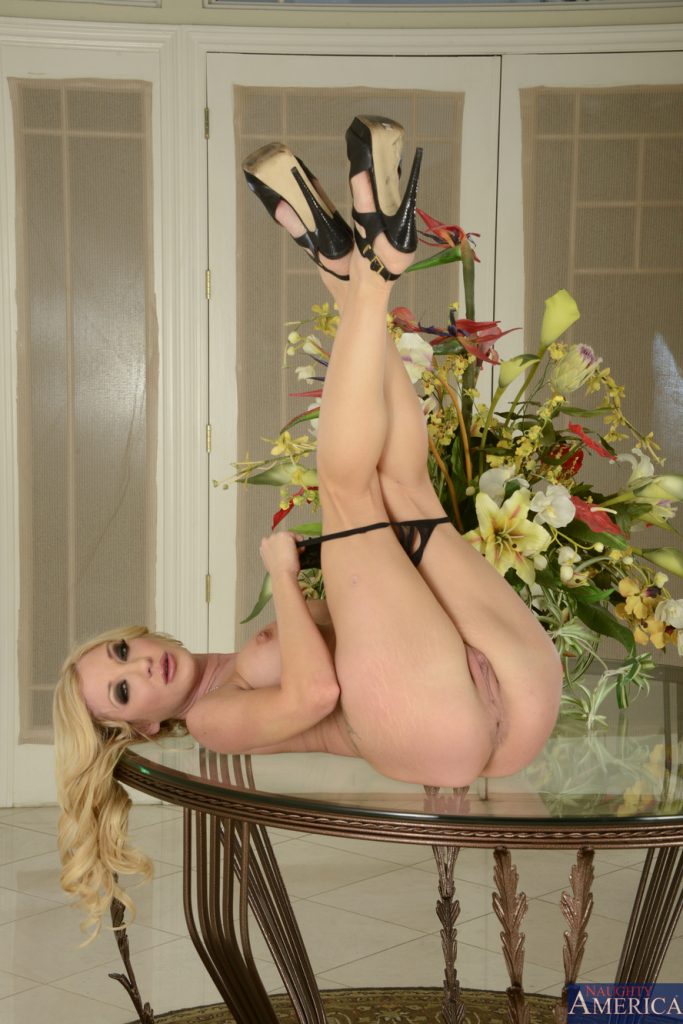 Back to Main Playful Bunny Page!