Alina Li hails all the way from Shanghai, China, but looks like she came straight from the valley of the dolls. When this teeny Asian crossed the sea to come to the land of cock, pussy, and ass, international relations between East and West got a little cozier. This barely legal looking girl packs her sweet little frame into the hottest teen outfits, making you wish you were the one peeling them off of her. Rocking fluorescent colors, knee-high socks, pigtails and more, Alina loves showing off what a little slut she is. Li starred in Tori Black's directorial debut for Elegant Angel, so you know those sales are going to shoot up faster than a row of dicks overdosing on Viagra. This girl is going to be working so hard in the near future, she might need to hide in a nunnery just to catch a break from all of that cock gobbling and pussy licking.
She's an instant winner with lineups of top industry performers banging on her door in hopes of being able to do the same to that tight pussy of hers. Now she's branching out in all sorts of new directions, taking big black dick here and massive double dildos there. She's definitely one to watch and fantasize about, especially for all of you Oriental slut lovers out there. She's a full-time pleaser who's so eager to share her goods, you know the communist ideology runs through her vagina and ass. When Alina smiles at you with a wad of ball gunk splashed across her mouth, you just can't help but think the world is a wonderful place.
Website:
Twitter: https://twitter.com/alinalixxx
Find more at: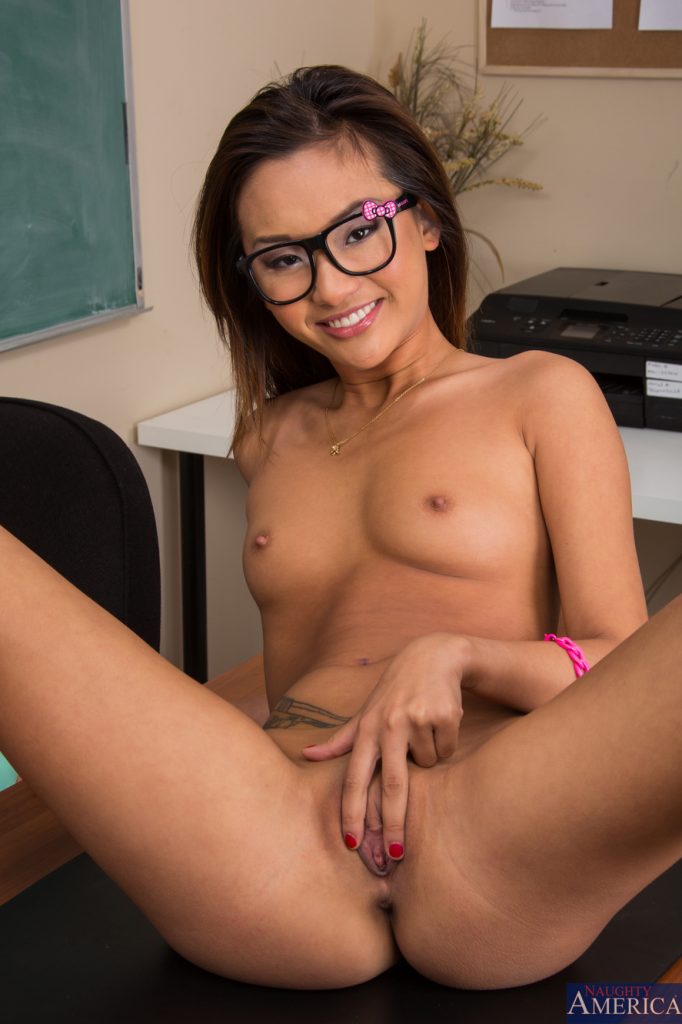 Back to Main Playful Bunny Page!