Been a bad boy? In need of some serious discipline? Time to learn to treat that pussy with respect, and no other bad-ass bitch is as ready as Aiden Starr to bring you to your knees in vaginal and anal worship. Aiden rocks the kinkier side of smut, with a heavy dash of nasty S&M to boot. She loves dishing it out as much as she loves taking it, and she proves to be pretty tough when she puts her tits, pussy and ass to the maximum limits of pain and humiliation. Aiden feels right at home in San Fran's Kink.com studio, where she regularly supercharges her nips and pussy lips in "ElectroSluts".
When it's time to deliver the pain herself, she's a top-tier performer in their series "Men In Pain". Aiden loves getting her cunt stuffed as much as she adores strapping on a dildo and stuffing some other girl's vajayjay. This little number is incredibly sexy, with strawberry blonde hair and classic 1950s pinup looks. Aiden's natural C-cup tits are so perfectly shaped that they will forever endure as the Platonic ideal of medium-sized boobs. She may be a bit short and light, but that's an asset when it comes to the intense physical and acrobatic slam-gatherings she gets into. For a nice girl from the suburbs of New Jersey, Aiden Starr has come a long way to become one of Sin Valley's leading femdom beauty bitches.
Website:
Twitter: https://twitter.com/aidenstarr
Find more at: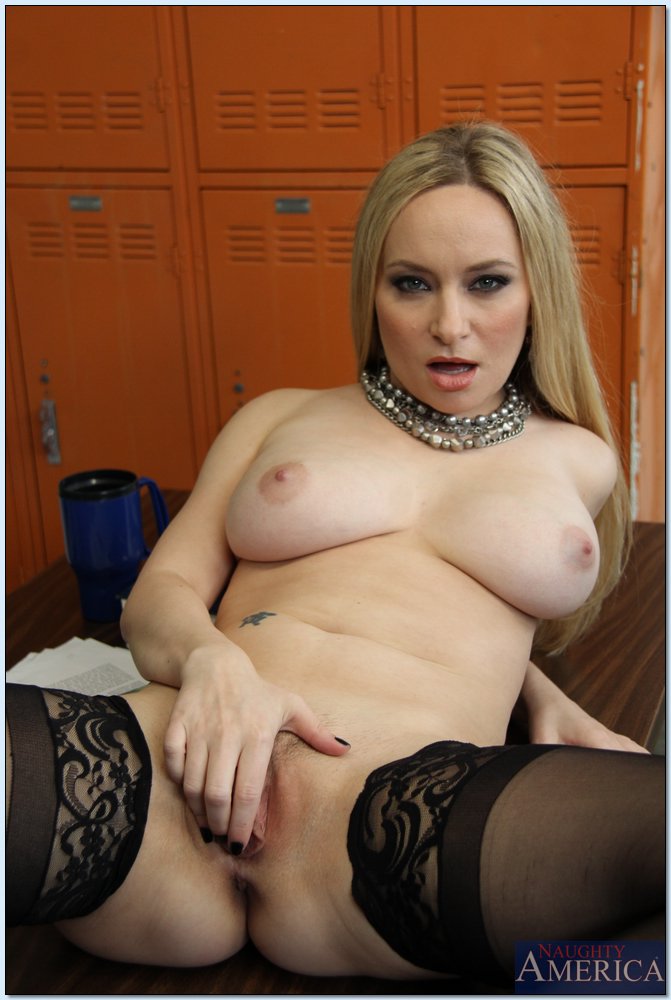 Back to Main Playful Bunny Page!